Greg Fryer
Brian May Fryer Mayhem Overdrive Pedal

INTRODUCING THE "BRIAN MAY FRYER MAYHEM" OVERDRIVE PEDAL.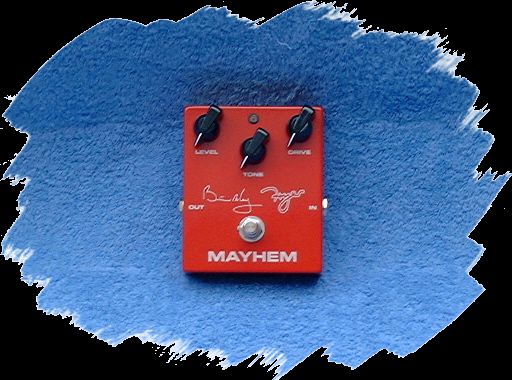 We believe the "Mayhem" pedal represents a genuine breakthrough in overdrive pedal design, offering unique amplifier like overdriven tonal complexity and behaviour.
This has been achieved through both the coupling of research on Brian May's legendary "Deacy Amp", and also other design innovation's developed here at Fryer Guitars.
The "Mayhem" is powered by a single 9v battery. An AC Adaptor option has not been included because in our tests we found that when these components were included in the "Mayhem" circuit, it produced a type of "hardness" of tone, taking away some of the sweet richness that the Mayhem possesses.

HOW TO USE:
The Brian May guitar is plugged into the Brian May Fryer Treble Booster or the Brian May Fryer Ringmaster then into the Mayhem and out to the Vox AC30 amplifier.

SUGGESTED SETTINGS TO TRY ON "MAYHEM":
1} Produces a similar sound to the Deacy Amp: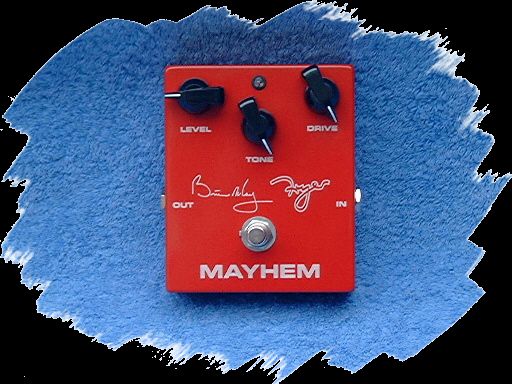 VOX AC30 Amplifier Normal Channel Volume.
Set controls to zero and set the normal volume to ¼ way.


2} This setting produces more of a VOX AC30 amplifier overdriven sound: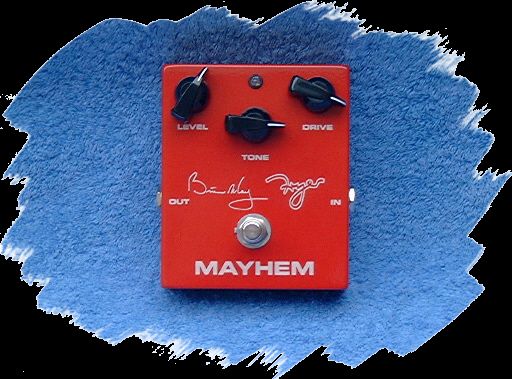 VOX AC30 Amplifier Normal Channel Volume.
Set controls to zero and set the normal volume ¼ up to ½ way.

3} If more Treble response is required:
VOX AC30 TONE CONTROLS
Set controls to zero and adjust the Treble control to required level.
Even though the Treble control is not directly connected to the Normal channel, there is still some Treble "bleed through", helping to give more treble if desired.
Please feel free to experiment with the "Mayhem" as there are a wide range of distortion and tonal sounds available.
Greg Fryer

All Brian May Fryer pedals feature:
1. True hardwire bypass, so that the guitar's tone is not messed up when the pedal is bypassed.
2. Quality USA Switchcraft jacks.
3. Quality heavy duty USA Carlingswitch footswitch.
4. Everything carefully handmade with pride at Fryer Guitars, Sydney Australia.
At Fryer Guitars our aim is to give the musician the worlds finest handmade guitar products.